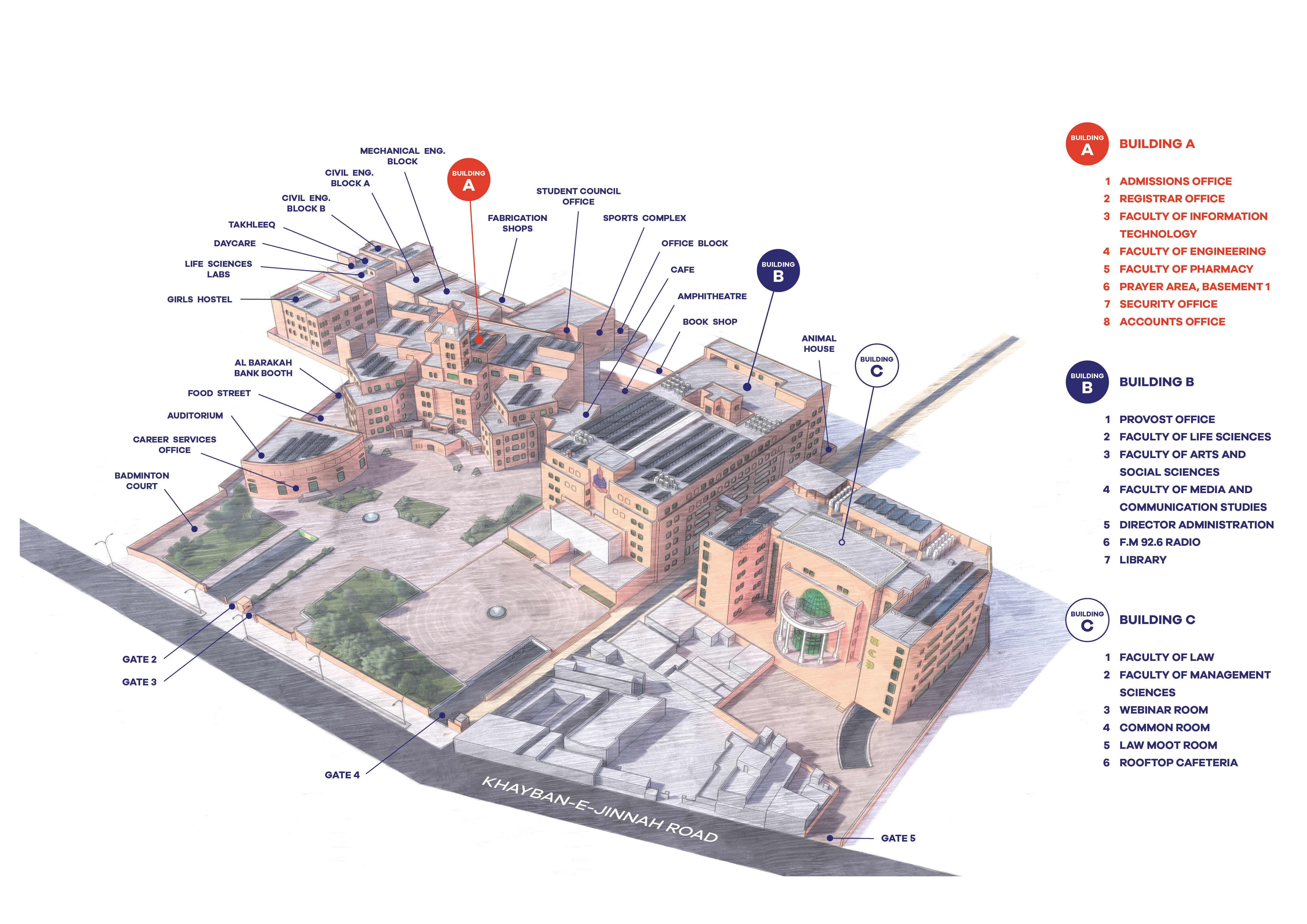 The University of Central Punjab campus space covering 74 Kanals and 5 Marlas with a vibrant state-of-the-art structure enveloped in a perfect blend of greenery comprises of three buildings. The A-Building constructed a decade ago in 2010, the B-Building in 2015, and C-Building in 2018. Altogether, the campus holds 173 classrooms, 78 labs, a sports complex including two gymnasiums and a swimming pool, 6 board rooms, a well-stocked library, a production house, a radio station, a webinar room, a law-moot room, an incubation center, and an on-campus girls' hostel with 216 rooms.
All three buildings have attached parking facilities with a combined capacity of 803 cars and 2340 bikes.
To ensure campus safety, security personnel are posted at all gates around the clock with emergency exists attached with all three buildings.
Three spacious courtyards, an amphitheater, an auditorium, 2 indoor cafeterias, food-street, and the C-Building rooftop cafe are a few popular hangout spots among the students for recreational purposes.