Career Readiness & Planning
You are a post graduate and confused about your career? Finding no ways. Depressed. Your mind is full of questions about your career and you are finding no answers to them. Feeling the looming fears of finding no direction. Your mind stuck between what to start and how to start? These how, when and where are filling your heart and mind with the fears of failure. Then don't worry. Fasten your seat belt. Take a deep breath. We are landing into the world of no difficulties. These fearful ideas about your career are not only renting in your mind but it is a commonly known phase in every individual's life. When you become a post graduate, the first thing that occurs in your mind is 'now what?' you start questioning yourself and want a quick reply. But hold on. Your mind does not respond. That's common. Here I am going to introduce you to the world of professionalism. So be ready to encounter a new world. Are you?
The first thing you have to learn is how to grasp a fully new environment at any organization. Professionalism requires certain rules and regulations. You have to learn to digest the rules and regulations of the organization that you are supposed to work in. These are necessary for each employee to follow. When you are a newly hired employee, it will take some time for you to infuse all the rules and regulations. You must develop critical thinking because in any profession critical thinking is the core ingredient. By effectively participating in the assigned tasks you can not only win the hearts of your colleagues but also uplift your organization for being known as having a creative and active staff. It's interesting, isn't it? It will make you alive and feel worthy to be a part of the organization. I can recall the time when I started my career. Same feelings of depression and nervousness. Dumb. Constant fears of how to comprehend the new system. But it does not last long. Soon it fades. Everything is temporary and so our fears and difficulties. So don't worry about your fears and light up your creative thinking so it shows you the right direction. So now, must be feeling a little relieved?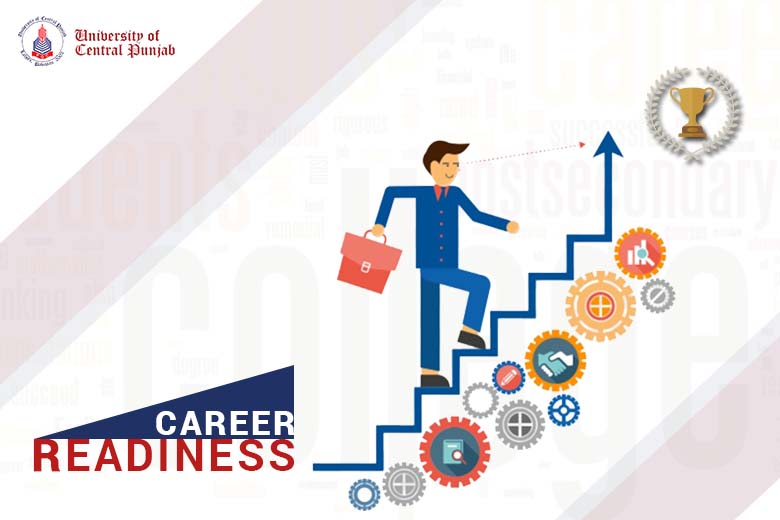 Another important part of being professional is the art of good communication. But you know that you have recently joined and being freshly joined, you will feel difficulties in communicating with the other staff members and grasping that specific professional arena. Good communication will help you in improving your presentation skills and presenting it into a more effective way than any other who does not possess communicative skills. Communicate with a flexible and open mind. Work hard. Do mirror practice. It will also enhance your confidence level. Be confident in your interactions. Having low confidence in communication and presenting something will ultimately leave you nowhere. You will may feel like a laughing stock in the entire staff. Make your presentation skills better and catchy so that you can communicate effectively.
Problem Solving Strategies
Problem-solving strategies and tactics are also one of the important weapons in the world of professionalism. You have to be smart enough to deal with your flaws. I have seen many people who are unable to manage the difficult situations. They get panic and do not find solution to their problems. You must be fully aware of your strengths and weaknesses as a professional being. Make yourself able to work within a team structure, cooperate with other colleagues, negotiate and manage the conflicts that can be arisen. Built a healthy and friendly relationship with colleagues and other staff members. A healthy and happier atmosphere is essential to work actively. Make your own team. Develop in yourself the leadership qualities only then you can achieve your goals successfully. Are you getting my point? If you can dream it then you can achieve it too. So don't be upset. Don't be afraid of challenges. Just go ahead and face them like a hero.
What usually employers want is assurance. They want you to help them whenever they have gone through a problem. And how can you help them? You know the answer. If you have developed in yourself the confidence, know the art of handling complex issues and managing a wider system, only then you can help them and provide them the assurance so that they can trust you.  They want to make sure that you have developed and demonstrated competencies that are considered as an essential ingredient in any workplace. Students have been trained in their higher educational level for being fully professional. Career counseling helps a lot in providing guidance, moral support and random solutions for your career problems and gives a new direction to your dreams. If you seek a proper guideline before stepping into your career you can definitely face less problems because career counseling can help you in your career exploration and choosing a career that best suits your personality.
Self-motivation is another key value in the world of professionals. People with self-motivation can absolutely find a good reason and enough strength to complete any task, even if it is challenging, they don't give up or need someone else to encourage them. Now what you have to do is that you have to be strong at self-motivation so that you can always be determined. You should make sure that you are born to succeed and even when no one cares you have to care. Because you are the builder of your dreams and not the others. According to my personal experience, motivation pushes us to achieve our goals, we feel more fulfilled and satisfied. It improves the overall quality of life. If you burn the fire of motivation within you then you can cross the difficult roads of your life easily without depending on others. Are you ready to dive into the ocean of self-motivation to explore more means and ways of leading a happy and successful life? If yes, then go and jump.
University of Central Punjab is an emerging name in the context of providing its students a proper guideline and counseling their careers. The whole UCP panel is taking the issue of career counseling seriously by considering it an essential element in a student's educational as well as professional life. We polished our students not be average but to be excellent. We built the potential of our students. We uplift them and explore their talents. The curriculum gives students an opportunity for the pursuance of their future goals. We offers a wider range of programs and a variety of platforms to the students for exploring their abilities and talents. We support and guide students with career-related challenges. They have been given proper classes on scoring well, personality development and techniques to handle the complex issues at their professional level. UCP offers everything that students need in order to develop their personality and succeed in their academic and professional lives. To make the learning experience congenial and pleasant, students are provided with facilities and benefits. We have built societies and clubs to facilitate our students. Multiple computer labs have been arranged for an advance learning process. In these labs students are being introduced to the world of digital technology. To know the ways of using digital technology in the most appropriate way is highly beneficial for being professional. We provide job opportunities to many of our brilliant students. You can check our website Alumni.ucp.edu.pk where we have uploaded a list of our former students who are running their own business or some of them are involved in some well-reputed organizations where they are earning a handsome amount.
Coming towards conclusion to your problems, I know that career readiness is no less than a challenge for you but you cannot help except accepting this challenge. It makes you bold and confident enough to lead a prosperous and satisfied life. You will feel less worried about your career if you have a firm belief in your own abilities and if your career counseling is well made. Make sure that you deserve the best even if it means to choose a harder road. Go for it. Achieve it. Prove yourself. Make yourself ready to face the difficulties and challenges boldly. I hope that the details about career readiness that I have mentioned above will help you a lot and you will feel less fearful in making your future decisions.