Data Sciences, Robotics and Intelligent Systems at UCP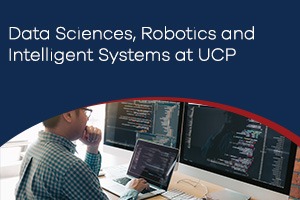 Technology has entered a new progressive era of expanded vision and capacity. We are still in awe after knowing that human intelligence has designed the unmatched capacity in machines. Everything around us is changing rapidly. To stay competitive with the rapid transformations, it is essential to adapt to the latest quickly. Therefore, UCP introduces various courses at undergraduate and postgraduate levels on Robotics and Intelligent Systems to capitalise on the precious brain of Pakistan.  This article will play the role of lighthouse to let you know, what options are available for you to study at UCP in Lahore.  
Pursue BS Robotics and Intelligent Systems 
Have you ever played Star Wars or the incredible machines on your personal computers and dreamt of designing robots once you grew up? We all have, at some point in time. What a time, indeed! You dreamt when you were a child, it's time to convert it to reality.  
University of Central Punjab (UCP) has introduced the BS Robotics and Intelligent Systems to those dreamers. Under the faculty of engineering, you can learn to design, develop and duly implement intelligent robotic systems or machines.  
Machine Learning is the new normal these days, and with its presence, many things have changed. Hence, it is essential to learn artificial intelligence to encode the computer code of vision and limit.   
The course details for BS Robotics and Intelligent Systems are available for further reading. However, a glance will be shared below.  
Students will gain knowledge and develop skills focusing on and beyond the majors of programming, electrical engineering, electrical machines, robotics, sensors and transducers, probability and actuators.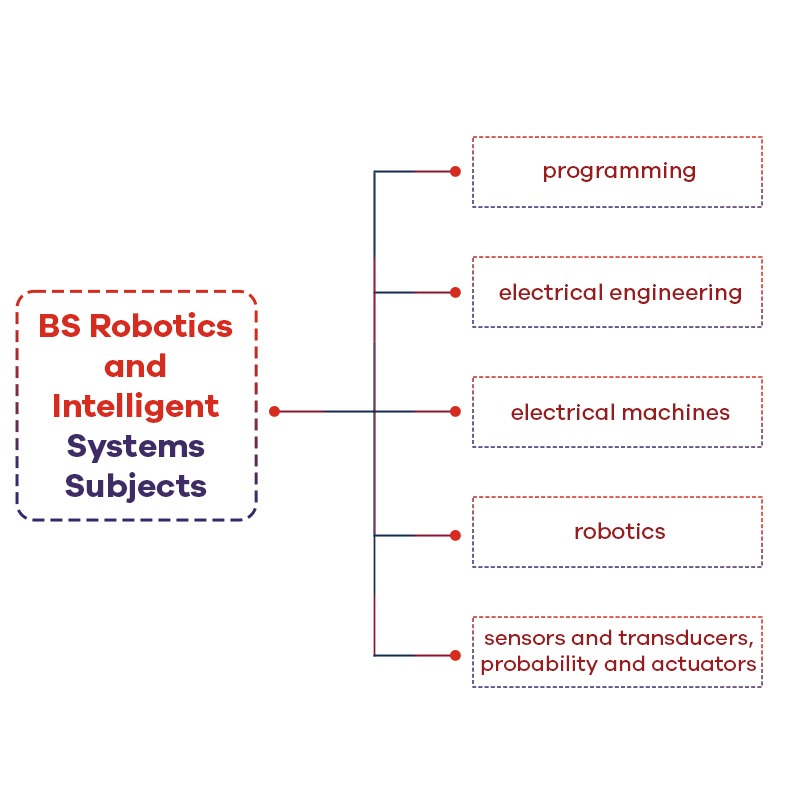 The students will be able to choose from a list of elective subjects as per their fondness. However, artificial intelligence is just the tip of the iceberg. Therefore, you will be able to serve many sectors in national and international spheres. Some of them are available below.  
Manufacturing, 

 

Healthcare, 

 

Transportation, And

 

Entertainment, 

 
The program will take advantage of our strong resources in electrical engineering and mechanical engineering. 
Study Data Sciences at UCP 
Next, we have the world of data sciences under review. With the advancement of information, databases, sensors, and data analytics, every decision is data-driven. Therefore, there is a wide demand for people who understand data and its technicalities. UCP offers a chance to pursue professional education in data sciences at the undergraduate and postgraduate levels. Let's explore them one by one below.  
BS Data Sciences 
A bachelor's in data sciences is offered at UCP with an approved curriculum from HEC. This course is offered under the Department of Computer Sciences. A fine composition of computer programming, it would be amusing to know that data sciences is a broader term compared to artificial intelligence. Therefore, AI is the subset of data sciences.  
The course outline for BS in Data Sciences is duly available at UCP. Furthermore, students can and should pursue an MS in data sciences as well to get a comprehensive grip on big data and its contributing factors.  
MS in Data Sciences 
Next down the lane is MS Data Sciences. A wide range of elective courses, entrepreneurial and innovative components, and research activities are all included in the two-year postgraduate program. These courses are mandatory and highly recommended for the most significant subjects. Data scientists are already among the most in-demand professionals in the high-tech industry.  
This program aims to provide the most brilliant young scholars with high-level knowledge and expertise in computer vision, machine learning, deep learning, industrial data analytics, natural language processing, mathematical modelling, and other crucial fields of contemporary data science. 

The scheme of study can be explored here. BS and MS in data sciences will also empower students to understand the basics of robotics and intelligent systems.  
Decode Artificial Intelligence  
Last but not least, we have a BS in Artificial Intelligence (AI) in the list of courses on robotics and intelligent systems. In the duration of four years of BS AI, students will go through a variety of subjects including general education, maths and science foundation, computing core, computer science, core and electives in artificial intelligence (AI).  
Bachelor's degree in AI content details are available, you can give it a read.  
Enjoy Broadness in Scope
You have duly explored the study options available at the University of Central Punjab (UCP) regarding robotics and intelligent systems., It's time to see what the market has to offer you currently. With the progress of time and technology, it is visible that the future lies with robotics and intelligent systems.  
You can enjoy the following careers, after degree completion.  
After BS Robotics and Intelligent Systems, students will enjoy the following career prospects. It is essential to know that opportunities are not limited to the list. However, to get an initial idea. You can see below.  
Software-Industry

 

Hardware-Software co-design industry

 

Machine learning and artificial intelligence sector

 

Robotics

 

Control and Automation

 

Research Scientist

 
Furthermore, after you pursue data sciences, you will be able to enter the following fields.  
Data Science Generalist, 

 

Machine Learning Scientist, 

 

Statistician, 

 

Machine Learning Engineer, 

 

Application Architecture, And

 

 Infrastructure Architect 

 
Coming towards the BS in Artificial Intelligence (BS AI). The scope of possible career opportunities is shared below.  
Machine Learning Engineer, 

 

Data scientists, 

 

Business Intelligence developers, 

 

Big Data Engineer, or any organisation that is data-driven 

 
Take Admissions at UCP 
Now, if you have identified the variety of latest trends in education combining multiple fields. It is a high chance that you are looking for some further steps. To get yourself enrolled in any of these courses, you will have to apply through the online admission portal at UCP. The fall admissions 2023 are on the go. However, the admissions may last till the seats are available.  Without missing out on the opportunity, you can apply online.  
Ace the Technology and Rule the Future
Robotics and Intelligent Systems are offered at your favourite university in Lahore. Join UCP today and achieve your dreams and goals before anyone else.