MS Clinical Psychology Will Make You Capable of Helping Others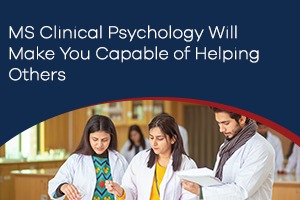 According to WHO (World Health Organization), more than 4% of all diseases are mental disorders in Pakistan, and women are more likely to experience mental health problems. According to estimates, 24 million Pakistanis require mental assistance.  Therefore, around the globe, people go to psychiatrists. The MS clinical psychology is a programme at the University of Central Punjab (UCP) that calls for people who have a knack for human mental health management. This article covers the components of this essential degree with respect to the latest times.  
Introduction to Clinical Psychology
Clinical Psychology provides lifelong mental health care to individuals, couples, families, and groups if they need it. Human behaviour is complex, and the in-depth emotions are way too complicated to deal with on personal and interpersonal levels. From anxiety to serious cases, everything is dealt with on a clinical level.  
MS in Clinical Psychology Outlook
To become a clinical psychologist, one must understand the biological, cognitive, and social basis of human behaviours. It is also essential to understand the societal fabric and the issues of the current society.  
Therefore, the University of Central Punjab (UCP) offers MS Clinical Psychology as a two years degree programme. Thesis and research work are also a compulsory part of this degree. Moreover, our faculty works on a combination of knowledge and skills development.  
UCP Designs and Effective Course Content 
The course for MS Clinical Psychology is carefully curated at UCP. Moreover, we have also duly followed the guidelines of the Higher Education Commission (HEC). Thus, the following variety is duly covered. 
Specialisation Courses

 

Additional Courses (Or) Thesis

 

Clinical Placements

 
You can visit the main page for course details.  
Skills You Will Get During MS Clinical Psychology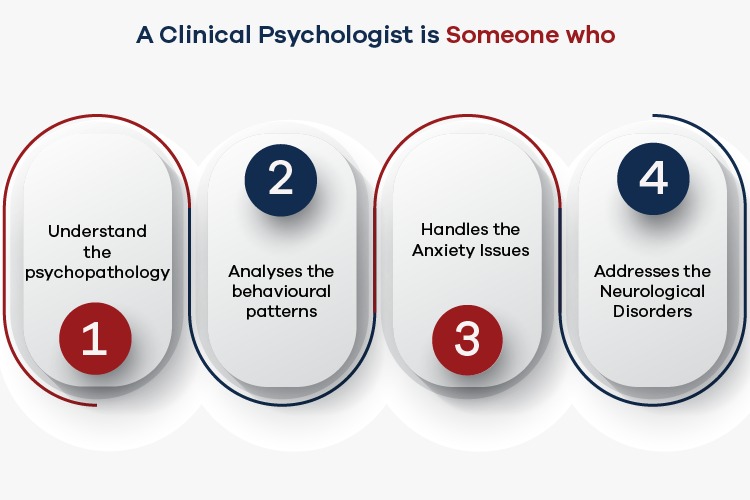 Over time, skills are developed with practice. However, with MS Clinical Psychology you will be able to do the following. 
Understanding of psychopathology and mental health for a life tenure.

 

Ability to analyse the cognitive, behavioural, emotional, and interpersonal functions.

 

 Ethical, and Legal Constraints to perform the psychological methods.

 

You will learn to handle adjustment problems with anxiety issues.

 

To address cognitive, neurological, and intellectual disorders.

 
You can further read the skills and careers here. 
Career Prospects for MS Clinical Psychology Holders 
UCP's MS Clinical Psychology programme aims to give professionals intensive training in clinical skills such as assessment, diagnosis, therapeutic intervention, and research. This programme's main objective is to train clinical psychologists in accordance with national and international standards so they can satisfy the demands of the Health Sector, which is constantly expanding and changing.  
Students will be able to work as clinical psychologists in government and private sector hospitals, businesses, educational institutions, NGOs, special education institutions, counselling and rehabilitation facilities after successfully completing the MS programme in Clinical Psychology. They will be prepared to conduct research-based practice, deliver training, and advise organisations and communities. 
Fall Admissions 2023 are Open at UCP 
If you are interested in studying MS Clinical Psychology with us at UCP. We have the good news for you that our fall admissions 2023 are open. You can apply through our online portal and get your professional degree initiated here.  
The Criteria to Apply to MS Clinical Psychology Programme fall as under. 
M.Sc., BS (Honors), with a psychology major

 

At least 2.00 CGPA or 50% marks in BS/M.Sc. Psychology.

 

Duration: 2 Years

 
Note: Students awaiting results may also apply for admission on a provisional basis. 
Conclusion 
MS in Clinical Psychology is your gateway to help those who are facing mental issues and behavioural problems.  This degree is in demand on international levels. And Pakistan also sees a rise in the need for people who can handle the complexities of human behaviour. Admissions for Fall 2023 are open now!