Ayesha Sheeraz, Department of Psychology (FASS) was invited at Civil Services Academy (CSA), which is a premier training institution of Pakistan for pre-service training of Civil Servants recruited by Federal Public Service Commission to equip the 45th Probationary officersbelonging to various regions and Federal Services of Pakistan with basic understanding of Group Behavior.
The lecture primarily focused to evaluate the scientific studies conducted around the globe pointing out the benefits and costs of cultural diversity in group status and social loafing and its influence on group performance. Several social-psychological experiments were discussed to illustrate how groups can influence the attitudes, behavior, and perceptions of their members.
The idea was to emphasize critical thinking towards role perception, norms, values, size of the group, conformity, cohesiveness, group decision making in determining the growth and prosperity of any organization.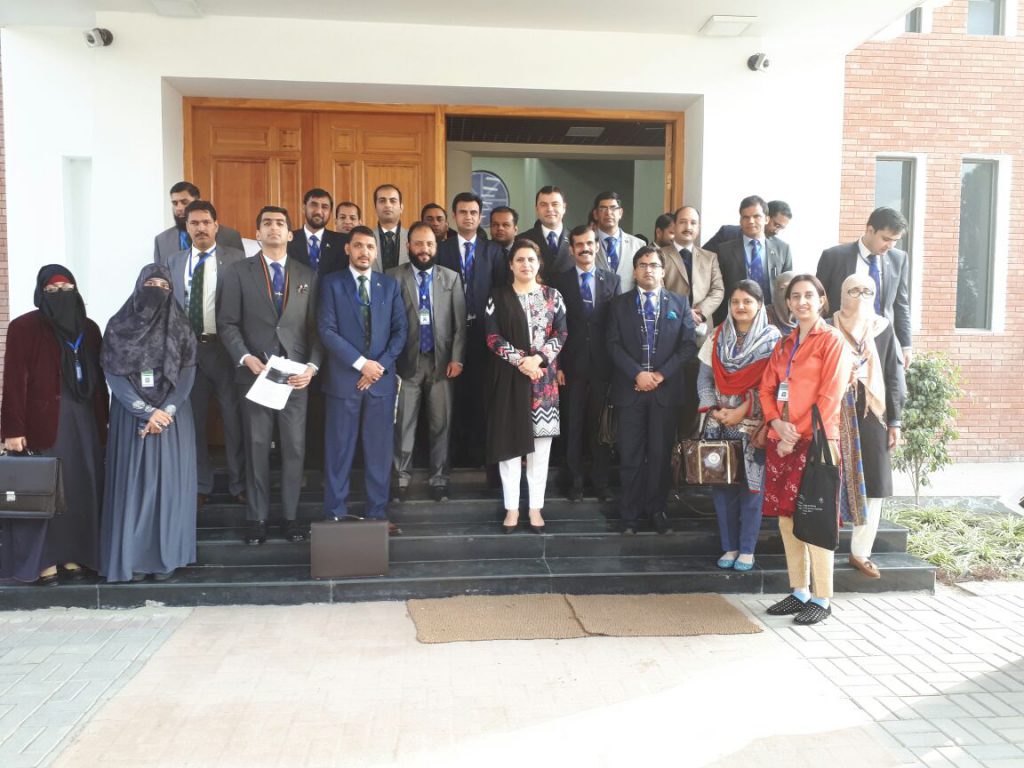 MORE DETAIL