Degree Programs offered at FoIT
The strength of FoIT is a highly qualified faculty – with specialized training in various fields of computer science from renowned universities of USA, Australia, UK, Sweden, France, Switzerland and Austria – dedicated to produce graduates and researchers with exceptional theoretical and practical skills in the field of computer science. The guidance and support extended by the faculty and administration during the entire learning experience of students has produced outstanding professionals,researchers and educators who are providing services in renowned national and international organizations.
We believe that well-equipped laboratories and state-of-the-art research facilities play a key role in the training and development of IT professionals. To facilitate this process of learning in theoretical and experimental skills, we have project-based as well as general purpose laboratories.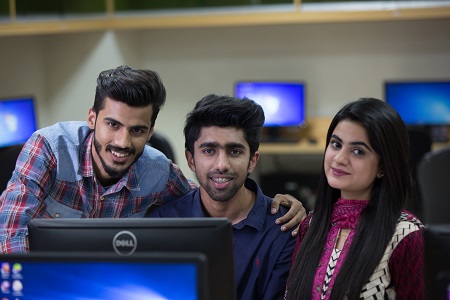 The BSCS program is aimed at developing sound foundations in the key areas of computer science…