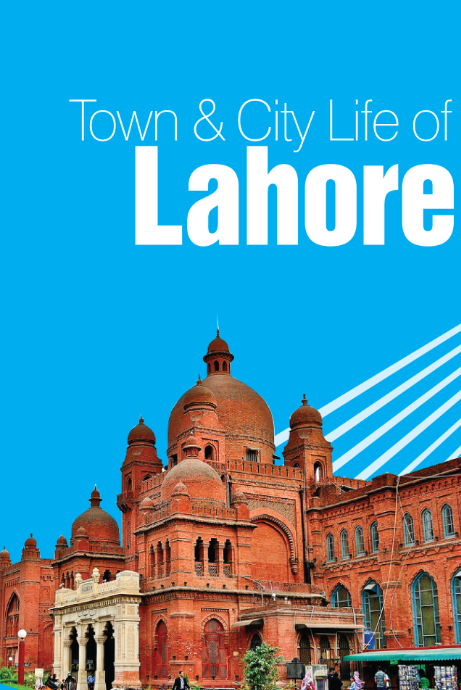 Once walled and contained within thirteen gates, the city of Lahore has now expanded into a mega city with a population count of nearly ten million. This historic city has been an important seat of power in different eras. It was the capital city for the Ghaznavids rule in the 12th century; for the Mughals in the 16th century; the Sikhs in the 19th century and the regional capital during the British rule in the 19th and the 20th centuries. .
The ageless landmarks of Lahore's historical journey stretch across the suburbs of the city. Badshahi Mosque, Lahore Fort, Shalimar Gardens, mausoleums of Jahangir and Noorjahan continue to be silent yet eloquent historians of their times. Similarly, the British Gothic structures like the Lahore High Court, the General Post Office, Lahore Museum are the concrete footprints of the British rule. .
The establishment of some outstanding educational institutions in Lahore can be termed as a positive contribution by the British rulers for the betterment of the people of Lahore and the region. These include King Edward Medical College in 1860, Government College, Lahore, in 1864, the University of the Punjab in 1882, and Kinnaird College in 1913, in addition to scores of other learning institutes of different disciplines.
Ever since, Lahore has been the center and source of remarkable economic, cultural and academic progress in the region. It is called the city of colleges, having the largest number of learning institutions on its soil. Amongst them is the University of Central Punjab that is remarkably playing its part in augmenting the academic standards in the city as well as in the country. .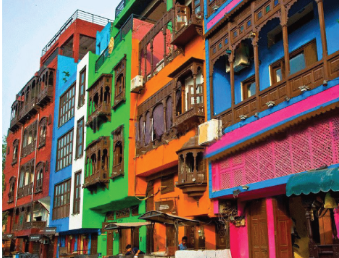 The city, over a relatively brief period of time, has made huge progress in the field of journalism, too. Number of TV stations, newspapers and other publications are providing news and commentaries 24/7. .
Lahore has the honor to be the eternal resting place of a number of saints. Individuals like Ali Hajveri, Bibi Pak Daman and other noble souls, reposing since centuries in the crust of Lahore; continue to gravitate millions to their shrines. .
When it comes to leisure and recreation, besides other pursuits, 'Lahorees' enjoy eating with fervor and flavor. No wonder, food stalls and food streets have a booming business round the year. However, some of the eating places in Lahore have also been the meet point for intellectuals and scholars. Pak Tea House is one of those places where people like Faiz Ahmed Faiz, Ibne Insha, Saadat Hassan Manto, Nasir Kazmi and others sipped their tea and shaped their ideas. .
Fostering its own unique and abiding values, Lahore continues to march forward, true to its axiomatic depiction: Lahore is Lahore.