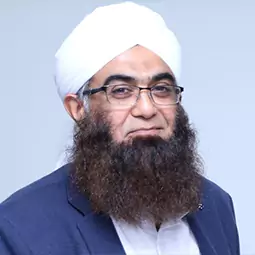 Mr. Hameed K Lateef
CEO , Tti Testing Laboratories
University Alumni
Appointed by the Chairman
hamed@ttilabs.net

Mr.Hamed K.Lateef is the founder and CEO of one of the leading Globally Recognized ISO/IEC 17025 Accredited Third Party Testing & Inspections Company of the country known as "Tti Testing Laboratories".
The Two Room Setup he founded in 1995 later emerged out in the last 25 years as one of the Largest and most modern state of the art testing laboratories of the country providing quality assurance solutions to more than 3,000 Exporters and Global Buyers from the Textiles/Apparel, PPE/Gloves/Leather/Footwear, Chemicals, Paints& Coatings, Agri/Food, Fuel and Lubricants, Surgical, Pharmaceuticals and Environmental Compliance sector. Over these years, Mr.Hamed has developed highly trained, diversified, and empowered team of more than 200 Employees which operates from Offices at all major industrial hubs of the country including Lahore, Karachi, Faisalabad, Sialkot and Qasur.
Mr.Hamed K.Lateef is also the Chairman of Tti Inspections Pvt Ltd, Fahm-ul-Halal and SES Sustainable Environmental Solutions Pvt Ltd. He is currently the Chairman of PSLA-Pakistan Scientific Laboratory Association and has also been the Founding Chairman of PSQCA Halal Food Technical Committee. He is an expert in Quality Assurance, Accreditation, Standard Development, and Production Optimization, Human Development and Global business development and gives various trainings to the youth on Personal Professional development in his free time.
Visit Website: https://www.ttilabs.net/