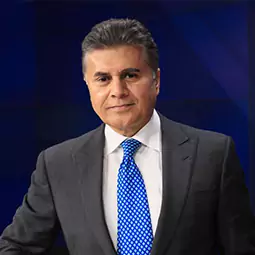 Mr. Najeeb Ullah Ghauri
Chairman and CEO NETSOL Technologies Eminent Scholars of International Standing
Appointed by the Chairman
NetSol Technologies was founded in 1997 in the US, a Nevada corporation and listed on the NASDAQ stock exchange- NTWK. NetSol is a global IT company with presence in USA, UK, China, Pakistan, Australia, Thailand, Canada, and Indonesia. NetSol is a 'Niche' solution provider for multibillion-dollar leasing and finance portfolios of blue-chip clients like Daimler Financial Services, BMW, Toyota, Ford, Nissan, and BMO Harris bank to name a few of the 250 plus global customers.
NetSol has over 1500 employees worldwide with a 'Center of Excellence' state of the art software development campus in Lahore, Pakistan. NetSol is a micro-cap listed company. NetSol has pivoted to a new ecosystem i.e., Mobility, SaaS, Cloud and Digitization. Prior to founding NetSol, Mr. Ghauri had corporate careers with Unilever Group and ARCO oil company in California.
Mr. Ghauri is a founding director and a former Vice Chairman of USPBC, a Washington, DC based business council. He is an independent board member of 'NUST' a leading Science and Technology University in Islamabad, Pakistan. He is very active in education focused US NGOs such as 'DIL- Development in Literacy', PHDF-Pakistan Human Development Foundation and few others. Also, a Charter Member with Global OPEN Forum.
Mr. Ghauri has an MBA from Peter Drucker F. School of Management- A business school in Claremont University, California. He is a regular speaker for MBA classes at UCLA- Anderson management school. Mr. Ghauri was recently conferred a highest civilian award (Sitar e Imtiaz) by the president of Pakistan.
He is a resident of Los Angeles and a US citizen.